Commercial Radio Systems designs and integrates I/O and Control solutions that solve problems and reliably gives customers the data they need whether across the pad, town, state, or country. We have engineered Frac pressure monitoring systems, ESD systems, traffic control systems, and more.
FreeWave WaveContact Series
Wireless Sensor Gateways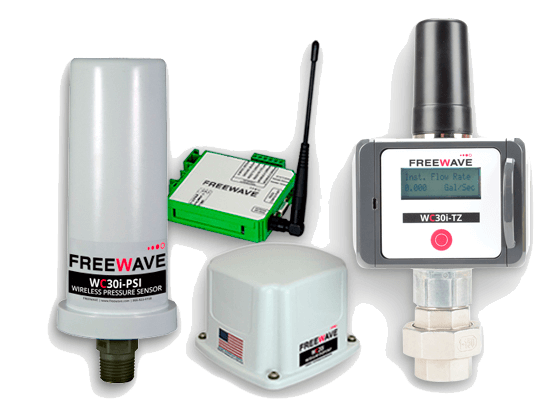 WaveContact Modular Wireless Systems deliver rugged, simple, and flexible solutions at a low price point for a wide array of industries and applications. WaveContact interfaces with a range of sensors deployed in industrial and critical infrastructure markets such as oil and gas, electric power, water / wastewater, and environmental monitoring. The WaveContact product line is built for short-range field applications where simplicity and ease of use in Class I, Division 1 hazardous locations are critical for success.
Ruggedized
Robust for Class 1 Division 1, and Class 1 Division 2 outdoor installations
Low Power
Battery and solar device powered
Simple to Install and Operate
Easy Configuration will have your network up and running in minutes
Flexible Networks, Modular Endpoints
Compatible with any sensors
Cost Effective
Costs competitive with installed conduit
Convenient
Can be installed when digging and conduit are not feasible such as road crossings and paved areas.
Freewave Wired I/O Series
I/O Expansion Modules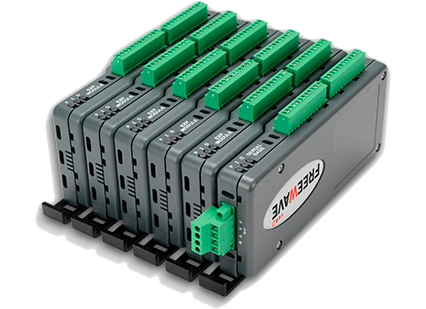 The Wired IO Series offers a reliable, safe, and easy way to meet the growing measurement and control demands of your automation system. FreeWave's I/O expansion products build on existing communications systems and controller infrastructure to extend the useful life of your automation systems. All FreeWave Wired IO expansion modules snap easily on to a radio base to provide 188 I/O points over a single wireless link or the Serial Base features a wired serial interface to provide up to 192 I/O points to an existing PLC, RTU, or other device with serial communications.
Modular
Supports up to 15 expansion modules to either a radio or serial base
Industrial Grade – Class 1 Division 2 Certified
Operating temperatures from -40 C to +75 C
Low Latency
Access times as fast as 11 milliseconds to all available expansion modules
Reliable
Fail-safe settings are user-configurable for DO and AO channels
High Accuracy
Maximum reading error of 0.10% on AI channels across the entire operating temperature
Low Power
Ideal for solar, battery, and DC applications
Configurable
Universal channels are configurable as digital inputs, digital outputs, analog inputs, analog outputs, or sensor power.
FreeWave ZUM IQ Edge Computer
IIoT Applications at the Industrial Edge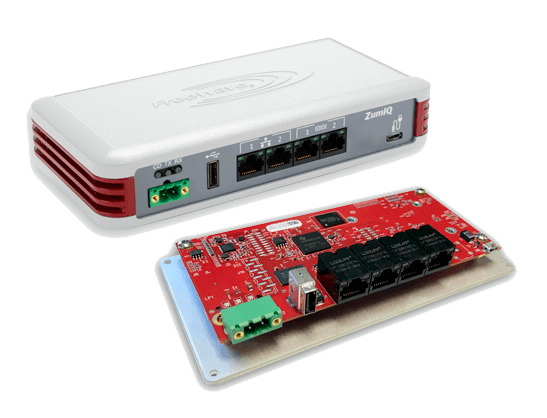 Run applications reliably at the edge and on any network architecture with FreeWave's low-power, C1D2-certified ZumIQ Edge Computer loaded with computing resources and the IQ Application Environment.

ZumIQ's ruggedized hardware and compute resources provide a secure home for applications that place analytics and intelligence where remote operational assets reside — maximizing your business capacity and capability by eliminating the expense and delay of moving that data to a central location for processing.

Loaded with standard serial and Ethernet interfaces, ZumIQ can be flexibly integrated into any wired or wireless network. It has the ability to execute multiple applications simultaneously and with low power consumption, making it ideal for remote edge environments where infrastructure is limited.
IQ Onboard
Linux-based platform to deploy and run industrial applications. ZumIQ comes standard with the IQ Developer Edition with packages pre-loaded for Python, Node-RED, and Node.js.
Low Power
Solar-compatible operating voltage and power consumption. +6 to +30 VDC; 2 W max can be powered by batteries, fuel cell, solar, wind turbines, or DC
Industrial Grade – Class 1 Division 2 Certified
Operating temperatures from -40 C to +75 C
Flexible
1 or 2 Ethernet (10/100/1000 Mbps) and 2 Serial (RS232 / RS422 / RS485)
Horner RTU's
Industrial Control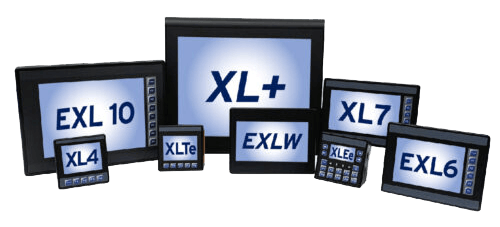 The XL Series of Operator Control Stations (OCS) offer robust, reliable control that combine a traditional controller with an operator interface, built-in I/O, networking and removable mass data storage into an integrated, all-in-one unit. The XL series integrated industrial controls are cost-effective, provide significantly more functionality than a PLC and operator interface and are programmed using a single industry-recognized software package, Cscape.
Get in touch with us, learn more about our capabilities, or request assistance for your needs.
Contact us
Contact Us
Southpointe Corporate Office
125 Technology Dr
Suite #106
Canonsburg, PA 15317
(814) 503-8446
Warehouse & Shop
1718 State Route 980
Canonsburg, PA 15317
(814) 503-8446