We have provided hundreds of effective satellite communication solutions for Oil & Gas and other industries. Our satellite solutions help improve communications and operations resulting in cost savings, faster results and improved safety. Regardless of your location, we can provide solutions for your satellite needs.
1.2 Meter VSAT
Skyedge-IIc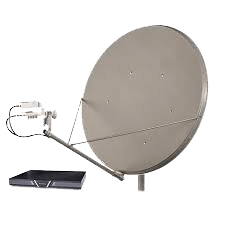 Commercial Radio Systems leverages the Gilat SkyEdge IIc Satellite VSAT Platform to provide unparalleled Satellite Data Service to our customers. Highly dependable & expandable, SkyEdge II-c is scalable and able to support the increased bandwidth needs of SCADA, video surveillance, and other IIoT applications. Upgrading to SkyEdge II-c also enables your business to pursue technology that will give you the competitive edge with the utilization of powerful data and analytics programs and cut costs on operations. The SkyEdge II-c unit includes a full-featured IP router supporting features such as DHCP, NAT/PAT, VLANs, routing protocols, IPSEC client and IGMP. SkyEdge II-c achieves faster speeds through TCP acceleration, HTTP acceleration, DNS caching, pre-fetching, compression and web optimization, IP header compression and more. Boasting 99.999% service up-time, SkyEdge II-c cuts costs with less downtime.
BGAN M2M
Two-way IP Data Service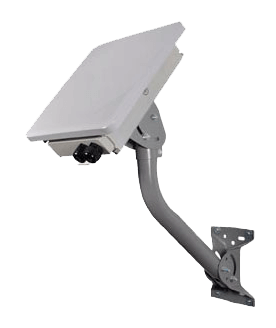 Designed for long-term machine-to-machine (M2M) management of fixed and mobile assets – no matter where they are. If you want to monitor and control assets and infrastructure in remote locations, BGAN M2M is the service for you. Built upon the L-band satellite network BGAN M2M provides transparency and operational efficiency and with up to 99.9% uptime and is trusted to work.

BGAN M2M is ideal for applications with data volume requirements ranging from megabytes to gigabytes, such as real-time surveillance or high-volume metering and telemetry. It provides full IP data connectivity supported by remote terminal management, debugging and configuration options while using robust and lightweight hardware.

CRS offers a range of plans from low usage small scale deployments through bulk pooled data use for large-scale distribution. Standard IP connectivity makes BGAN-M2M "plug and play" for many conventional M2M and IoT applications and devices. Pooled data plans reduce risk of unexpected costs if an anomaly occurs on a remote machine.
Get in touch with us, learn more about our capabilities, or request assistance for your needs.
Contact us
Contact Us
Southpointe Corporate Office
125 Technology Dr
Suite #106
Canonsburg, PA 15317
(814) 503-8446
Warehouse & Shop
1718 State Route 980
Canonsburg, PA 15317
(814) 503-8446